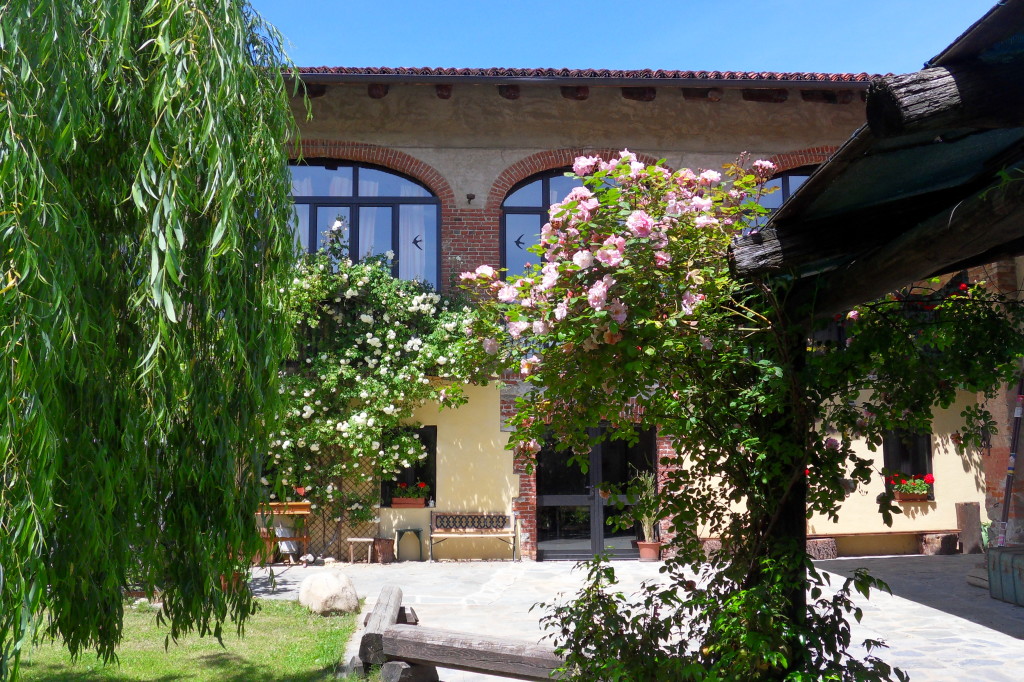 "Cascina Marie" is a charming renovated cottage built at the end of XVII century at the entrance of Pellice Valley. An oasis surrounded by vegetation suitable for organizing your activities in the countryside!
The cottage renovation has maintained its original rustic aspect by setting off the wooden and stone details; the luxuriant nature and the touch of the landlady, her taste for handicrafts, the restoration of old furniture and her pleasure in creation completed the work! The name is the one of both former and current landladies, "Maria", but with a French-style pronunciation in memory of the Savoyard roots of the current landlady.
This is an ideal resort to organize:
your celebrations and parties (birthdays, anniversaries, commemoration days), family meetings and dinners with friends;
training or immersion courses, workshops (dancing, acting, yoga, meditation, writing, painting…);
cultural (conferences, congresses, art exhibitions, concerts…) and sport (stage of a bike ride …) events;
The facility, surrounded by vegetation and in the quiet of countryside, has large indoor and outdoor areas.
A 100 sq. m lounge with parquet, mirrors, amplifying equipment and a piano.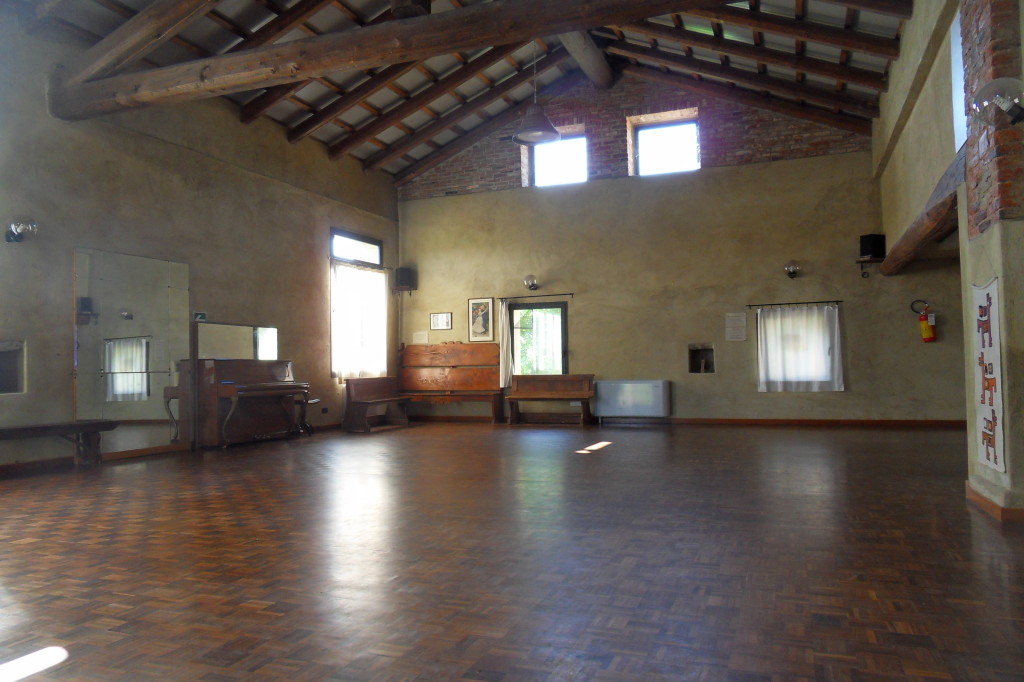 A 70 sq. m lounge with tables and chairs for 50 people and furnished kitchenette.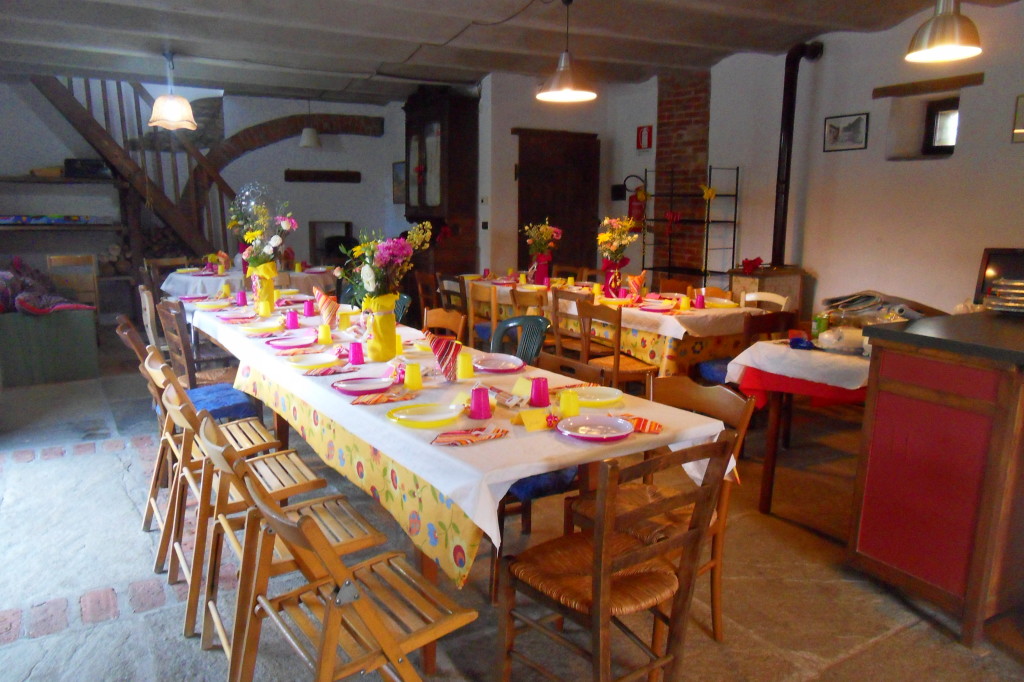 A garden with a weeping willow and a vine arbour offer relaxing moments and the chance to enjoy many outdoor activities.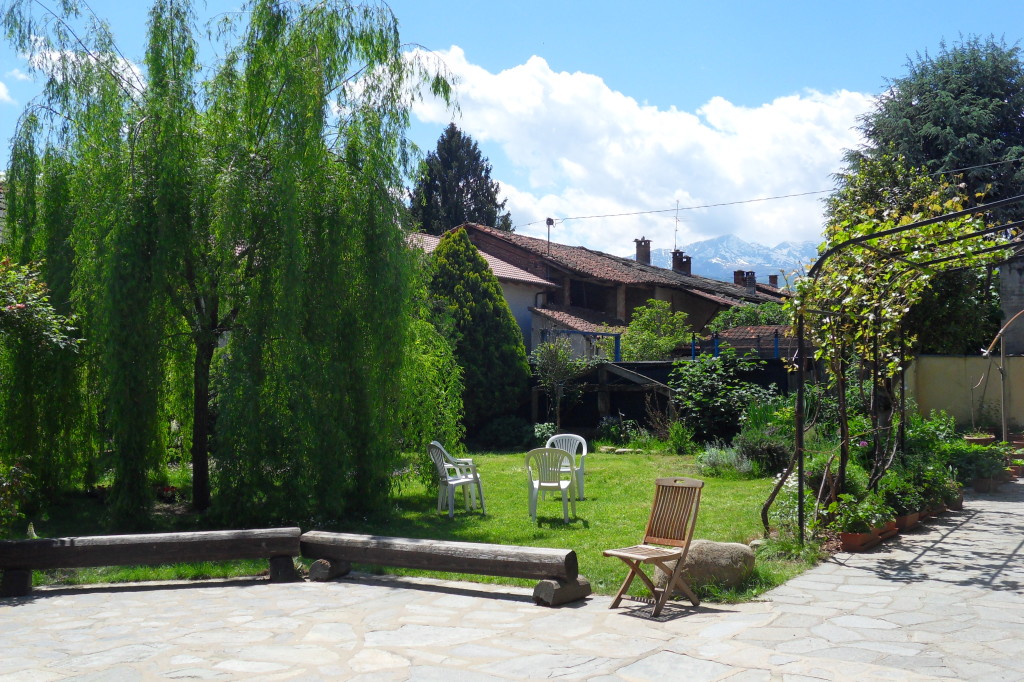 Large private parking
In addition, the facility provides:
Entertainments with animation of traditional dances coming from Italy, France, England, Rumania, Russia, Greece…
Internet connection
Luggage transport service from/to the train station, upon reservation only
Catering service by "Pasta Fresca Cavour" (www.pastafrescacavour.it)
B&B service at "Cascina Marie" (6 beds) and, for larger groups, the Rooms Rental "Antico Scorcio"(www.anticoscorcio.it) in the centre of the town
Folk music and dancing courses and workshops held by "Centro Pedagogico di Danza e Cultura Popolare"(facebook.com/centropedagogicodcp)
Possibility of walks or rides on cycle tracks ("Strada delle mele") ("Apple route", Translator's Note).
Cascina Marie – Maria Baffert